Wavy White Lace Front Synthetic Wig LF388
Photos From Our Customers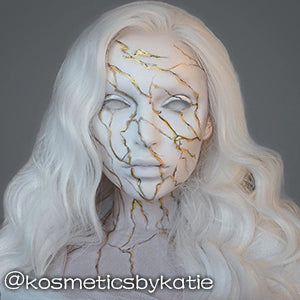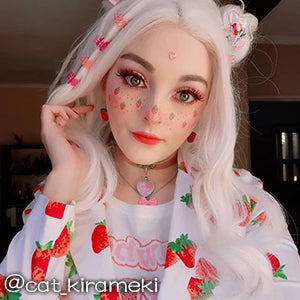 Product
Style Code: LF388
Color: White
Cap Size: Head Circumference about 22.5" - 23"
Length: About 24"
Wig Type: Lace Front
Lace Type: High Quality Swiss Lace (1.5 inches)
Parting: Any Direction
Material: Synthetic Fiber
Heat Resistant: Up To 150C Heat Resistant By Heat Tools
?
Remarks
- Color that appears on your monitor could vary from the original color of the wig due to different monitor settings.

I love it!!
Bought this to cosplay Aziraphale from Good Omens and it's great ! Really soft and comfortable.
So cute!
It's a bit whiter than it looks in the photo but that's fine! It's actually super nice for just casual wear and I'm excited to try different styles with it! Easy to maintain too!
100%
Beautiful, thick, perfect for my cosplay, affordable :)
Great Quality!
I've been on the fence about buying a lace front wig from WigIsFashion, and I'm so glad I decided to take the leap. The quality is outstanding. It's not as thick as an Arda lace front, but in all honesty I like that better. It's also an affordable lace front which sadly is in short supply these days from Arda or Epic Cosplay Wigs. For those that need a lace front that styles easily, and is high quality this is a great value.
Gorgeous!
I love this wig!! My natural hair is dyed a bright red, so I was a little concerned about how it would work with the white wig and if I would have issues with the red peeking through. However, the wig fit beautifully! The hairline is perfect for me, and it has a lot of volume, and I love the length. Can't wait to wear it for some upcoming cosplays!
Beautiful!
Wonderful service! The wig is beautiful, thick and sturdy! The lace is a beige colour, a bit too dark for pasty vampire skin.