Grey Wavy Synthetic Wig NS027
Photos From Our Customers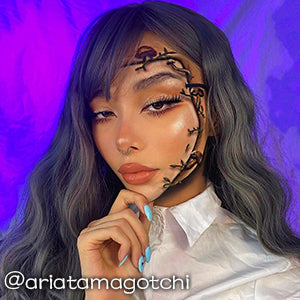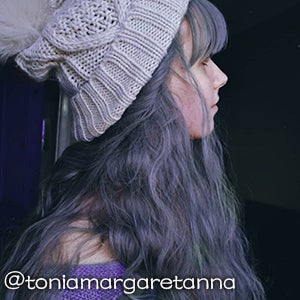 Product
Style Code: NS027
Color: Grey
Cap Size: Head Circumference about 22" - 23.5"
Length: About 24"
Material: Synthetic Fiber
Heat Resistant: Up To 150C Heat Resistant By Heat Tools
Remarks
- Pigtails/Braiding/Styling is not included for this item.
- Color that appears on your monitor could vary from the original color of the wig due to different monitor settings.

Amazing
This was my first wig with a fringe, and I absolutely love it. The fringe needed some trimming to fit my face properly, but once I got it right, its perfect. Wore it to my cousins wedding and so many people thought it was my natural hair.
In love!!!
I absolutely love this wig! It's so soft and looks really natural. This is my first wig and it's really simple to put on and take off. The packing was super cute and shipping was really quick. Arrived in TWO DAYS with expedited shipping! 10/10 would absolutely recommend this wig! Note I did trim the bangs to suit my style :)
Amazing!
The shipping was a little slow but still came withing 25 days so no complaining there, but it is so beautiful and soft! My favorite thing is how it slightly changes color based on the lighting!
Okay that's really great
I was really surprise about the quality!
It's sweat and light
The colour is exactly the same I'm so surpris
I want to thanks the girl who tell me this website
I hope that if you order it you will like it!
(I'm not gonna post pic bc I found me so ugly so just look at the beautiful girl who post)
LOVE LOVE LOVE
Only took 20 days to deliver! So soft and the color is actually really true to the picture! Slightly violet undertones, idk i love it ♡ fits super nice, and the hair is plenty thick enough to cover the cap underneath, I'll definitely be ordering from here again
A Moon Child
thank you so much for this wig, everything from the packaging was so thoughtful and pretty, to the actual wig itself is BEAUTIFUL. I was so shocked when I tried it on and how real it looks, there is very minimal shine to it so it looks like real hair, and the colour is a lovely grey, not super bright, just nice and toned down, kind of velvety. I am so in love with it, and it makes me feel so very confident and more like myself. PLEASE always keep this wig in stock and created. It is perfect and you've made a girl very happy. Over the moon.
So cute
This wig is so stunning! It's so cute and fluffy!